People Are Claiming That Charcoal Face Masks Are Racist As They Resemble Blackface!
More and more people are claiming that using charcoal face masks is nothing but 'disguised racism.' After a user on Twitter pointed out the alleged racism in using the mask, thousands of others have joined in and are supporting the question raised. Charcoal masks have been in use since forever and almost everybody around the globe uses them to clean their clogged pores. But to some, there is much more than what meets the eye. Putting on a charcoal mask makes a person look as if they are promoting blackface and the internet is divided.
"Racism is so insidious that you can promote blackface for years under the guise of 'pore mask' and it goes unchecked," tweeted a user, pointing out what they think is wrong with using charcoal masks and several others joined in, "Charcoal masks look uncomfortably similar to blackface. I feel weird and will be hiding in the bathroom for 8-10 minutes." Some also added saying how it is absolutely ridiculous how people put a black substance on their face and pull it off for 'flawless skin'.
Germain@GermainShelbyReplying to @Onision
If they put on a charcoal mask and say some stupid shit, then that is just the individual being racist. But the act of using skincare that is black is not racist in my opinion.32:48 AM – Feb 19, 2019Twitter Ads info and privacySee Germain's other Tweets
Some, however, are slamming the claims as 'stupid' and 'taking too far' while some are saying that it is 'okay' to use these masks but people shouldn't post pictures of themselves in charcoal masks on social media. When they do that, they appear to be promoting blackface and racism. Advertisements for charcoal products are also receiving major backlash by people for being 'insensitive' and 'racist.'
Charcoal mask are racist27:24 PM – Feb 14, 2019Twitter Ads info and privacySee Kevin michael's other Tweets
A person also pointed out that there are safer and better alternatives out there which are not offensive to anybody and doesn't hurt anyone's sentiments, "I bought a black charcoal face mask once. I looked in the mirror and was like "nope that's and immediately washed it off. Been buying green tea ones ever since." The outrage has come only a few days after the internet called out Gucci for their new 'racist' designs.
The luxury brand unveiled a wool balaclava sweater which looks like blackface. The $890 item has an oversized neck with a cutout for red big lips. Among the others, Dapper Dan, the famous American fashion designer, also slammed Gucci for their racism. "I am a Black man before I am a brand. Another fashion house has gotten it outrageously wrong. There is no excuse nor apology that can erase this kind of insult," he posted on his Instagram account.
Gucci released an apology immediately and took the controversial sweater out from their stores. Dolce and Gabbana also recently released a pair of sandals which looked a lot like the traditional African clothing and they named it 'Slave Sandals.' It's 2019 and major brands and designers still fail to understand basic selling ethics or how to not be an *ssh*le and act like a normal, civilized human being.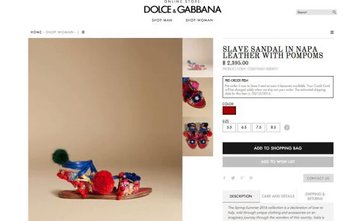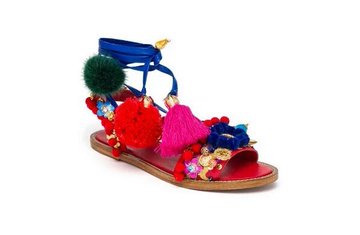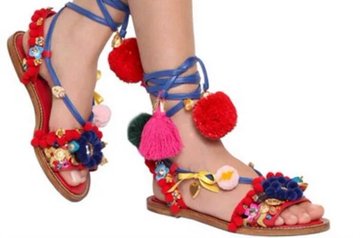 Slave Sandal by Dolce and Gabbana…. yeap they called it "Slave Sandals" 127:54 PM – Mar 4, 201625 people are talking about thisTwitter Ads info and privacy
Katy Perry released shoe designs which resembled blackface and people just couldn't believe it. "@katyperry are you actually serious right now?! blackface on a SHOE?? what is WRONG with you?" tweeted a person expressing their disbelief among thousands of others and the singer took the shoes off and issued an apology. "I was saddened when it was brought to my attention that it was being compared to painful images reminiscent of blackface. Our intention was never to inflict any pain. We have immediately removed them from Katy Perry Collections," she told THR.
As much as it is not hard to see why people would object the Gucci sweater and the Katy Perry shoes, we really don't know how to feel about the outrage on using a charcoal mask. What do you think?
Share on Facebook